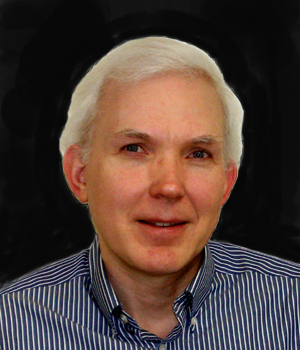 Mark Dean - General Manager
Mark Dean joined Cygnus in 1990. He has been with the company almost from its inception, working his way up from shop operator to General Manager, where he oversees the areas of Quality, Information Technology, Human Resources, Accounting, Special Processes, and Environmental Compliance. He has detailed knowledge of both manufacturing and overhead operations. Mark has been instrumental in developing the aerospace quality systems that have helped Cygnus achieve superior quality and delivery performance. In 2003, as Director of Quality and Engineering and Senior Management's Quality Representative, he wrote the Cygnus Quality Assurance Manual, detailing interdepartmental flow and responsibilities for more than 60 internal processes, and led the company in obtaining third party ISO9001 and AS9100 certifications as well as NADCAP accreditations for chemical processing and aluminum heat treatment.
His other major accomplishments at Cygnus include the implementation of the heat treat process with error-checking software and paperless recording as well as the development of numerous computer programs for automating heat treat, chemical testing, document management, inventory control, bidding, corrective action and nonconformance reporting, scheduling, and supplier performance ratings. Some of these programs are interfaced to the Visual ERP system that he and his team implemented in 2007/2008.
Mark has been a member of the Cygnus Board of Directors since 1993. He has served in various appointments, including Secretary and Vice-President of the Board.
Mark graduated summa cum laude from the University of Massachusetts with a bachelor's degree in information technology. The curriculum included a complement of engineering, computer, and financial courses, including training in 3-D design software, such as SolidWorks and Pro-E. His major concentration was in software engineering and development, encompassing classes in Internet communications, relational database theory, and advanced courses in C, C++, VC++, C#.NET programming. Additionally, he is self-taught in the programming of VFP and VB. His cumulative academic GPA of 3.985 earned him induction into the Alpha Sigma Lambda National Honor Society.