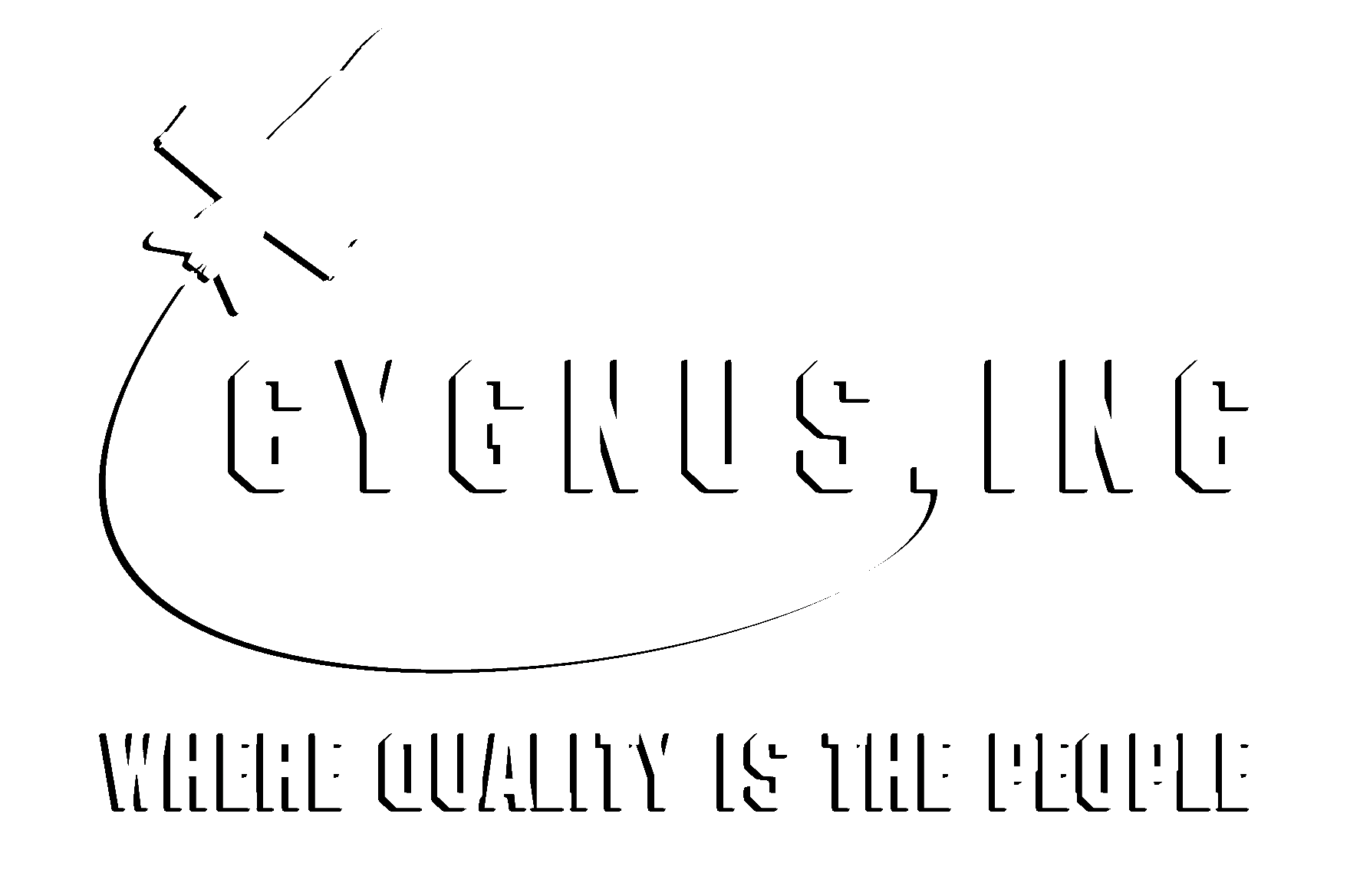 Sales/Marketing Representative
Cygnus, Inc. strives to provide long term, gainful employment in an environment where we believe in promoting from within and encouraging employee growth.
Full Job Description
This individual must be a team player, share ideas, provide input toward problem solving, actively participate in meetings, and maintain good and open communication on all levels with fellow employees. In addition, must fully support all company goals, procedures and adhere to the Cygnus Code of Ethics.
Primary Duties and Responsibilities:
Develop sales, press releases and marketing materials.
Develop, service, and maintain new and existing client relationships, ensuring that all sales opportunities are acted upon.
Marketing to customers which will include limited travel.
Analyze and report on competitors and industry specific markets.
Successfully manage complex leads.
Evaluate Cygnus's capability and capacity to meet customer needs.
Perform regular analyses of Customer program, costs, bids, performance.
Review contract terms and conditions. Communicate clearly any changes or conditions management or team members may need to know.
Participate in development and implementation of business development strategies.
Work well with systems. Improve current procedures/methods, as well as develop new systems that benefit the company.
Maintain good working relationship with customers/buyers.
Provide input at various meetings, (i.e., operations meeting, staff meeting).
Position requires Specialized Education/Experience/ Skills and/or Knowledge:
College degree in Engineering preferred.
Two years sales and/or marketing experience preferred.
Aerospace sheet metal or machining background preferred.
Able to handle multiple tasks simultaneously.
Effective communication skills to interface between customers and the Cygnus team.
Experience in estimating and job costing for manufacturing processes.
Working knowledge of Microsoft Office.
Strong computer skills. Must learn Company's ERP system and custom bidding software
Superior customer service skills required.
Knowledge and use of marketing techniques.
Valid Driver's License.
This is a full- time day shift position working 6am - 2:30pm or 7am - 3:30pm M-F
Benefits package available after 3 months: Medical, Dental, Optical, PPTO, 401K and life insurance.
Salary: Depending on Capabilities and Experience; Equal Opportunity Employer.